Regular price
Rs. 130.00
Sale price
Rs. 110.00
Unit price
per
Sale
Sold out
Experience the perfect blend of convenience and health with Grain N Grace's One Minute Dosa Batter Powder. Our innovative formula with added probiotic culture, ensures a nourishing breakfast option. With absolutely no preservatives, artificial colors, or flavors, our batter powder guarantees an authentic and pure traditional taste. Each 500 grams of batter powder effortlessly yields 30 no's of delectable dosas, allowing you to enjoy generous servings of crispy dosas with ease. Embrace the goodness of homemade dosas while prioritizing your well-being with Grain N Grace's One Minute Dosa Batter Powder. The next time you're thinking about breakfast, consider the possibilities of Grain N Grace Instant Batter Powder, which offers an easy breakfast mix. Order 1Minute Dosa Batter Powder Now!
Share
View full details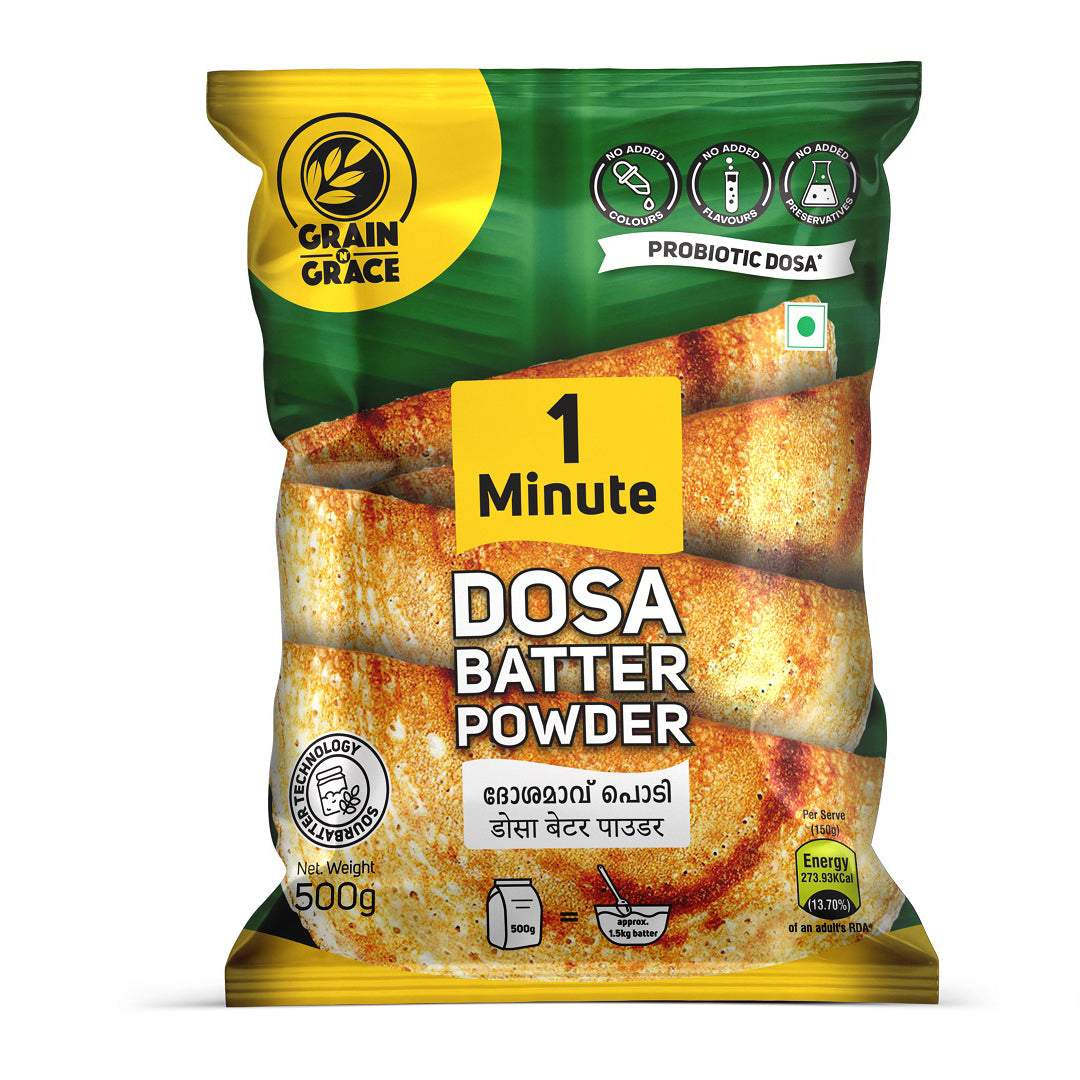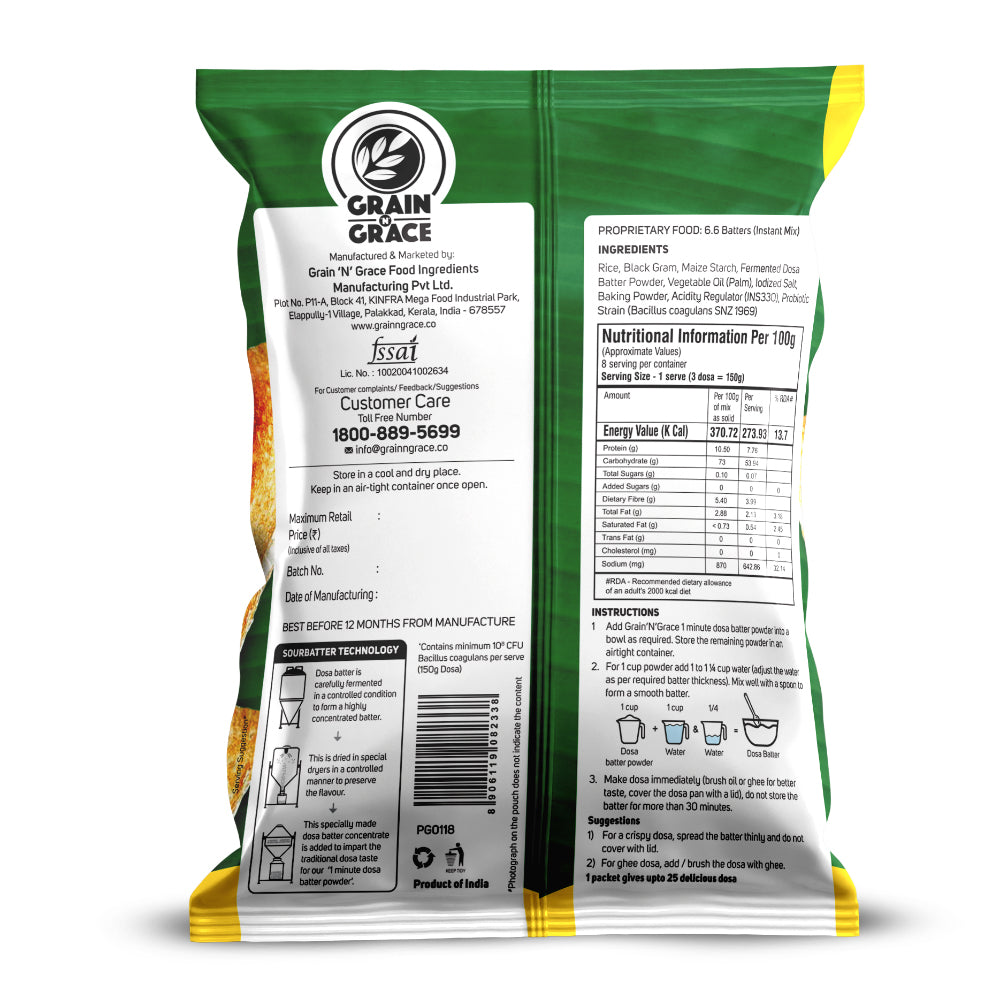 Frequently Asked Questions
How is 1 Minute batter powders differ from other market available products?

Our 1 Minute products provide
ultimate convenience and value for money to the customers. It saves time by avoiding soaking, grinding and fermenting and the powder presentation of the product avoids wastage unlike the liquid batters.
How much batter can be prepared from 500g batter powder?

We can make 1.5 Litre batter
How many dosa can be prepared from 500g batter powder?

Approximately 30 dosa can be
prepared
Is the product highly prized?

As we can make approximately 1.5lit
of batter from one pack of 500g powder, this is an economic choice for the
customers.
Is there any preservative added to the batter powder?
How do we get longer shelf life without preservatives?

The shelf life is possible because
it is in the powder form. As the water content is almost nil, it increases the overall shelf life of the batter powders.
Do we need to keep the batter powder in refrigerator?

No refrigeration is required. It can
be kept under normal conditions.
Do we need to boil chutney powder in water?

No, we need to add only warm water to the chutney powder.
Do we need to wait for fermenting the batter after adding water?

No, we can make the dosa/appam or idli straight away once the batter is prepared.
How is it possible to avoid fermentation?

Because of the invention of Sour
Batter Technology. The fermentation process is addressed through this process which saves time for the customers.
How is it convenient for the customers?

There is no restriction of time or
quantity. We can make even one dosa that too even on the middle of the night. It is equally useful for housewives, working professionals, bachelors, students
etc.